I clock seven figures 
for poppin seven of you bitches
With wide open shots
 like Kemba Walker's stingers
And if you try a block'um,
 I'll blast off your fingers
And they'll call that a shocker
Cuz without ten digits, yo
u can't call a doctor
You'll bleed out where I dropped ya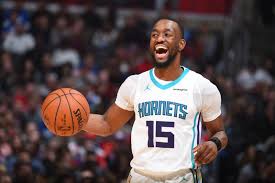 Coming off of his Jayson Tatum shot, Money Mark sticks with the NBA theme. He starts by suggesting that he makes as much as NBA players to destroy opponents.
He does it as easily as NBA All-Star Kemba Walker hits jump shots. Mark calls these "stingers", a double reference to the Charlotte Hornets and FIM-92 Stinger missiles.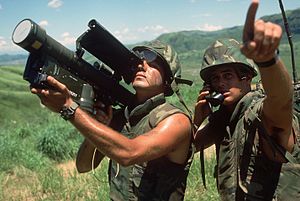 After blasting off his opponent's fingers, Mark says HallowTip will bleed to death, because "without ten digits, he can't call a doctor".
Ten digits is a double entrendre, because a digit can be a finger or a number. Without ten digits (another way of saying "a phone number") or ten fingers (to operate the phone), HallowTip has no way of calling for help.
The critics weren't having it, though. This was a bar even Money's hype man (two-time Olympian, Jeff Julmis) disavowed. Corny, didn't hit, trash.
---
The information in this article is for informational and illustrative purposes only and should not be regarded as investment advice or as a recommendation regarding any particular security or course of action. My investment strategy employs a combination of investing, Risk/Reward trading, and day trading. Because of this, it is possible (or even likely) that I might be buying and/or selling the stocks mentioned herein today or at any other time, regardless of (and possibly contrary to) the content of this article or the timing of its release. Investors can learn more about my Risk/Reward trading principles and subscribe to my free newsletter at PipelineDataLLC.com. Also, the opinions expressed here and in Pipeline Data, LLC publications are the opinions of Mr. Gomes as of the date of publication, and are subject to change without notice and may not be updated. This content may also be published at PipelineDataLLC.com at a prior or later date.
All investments carry the risk of loss and the investment strategies discussed by Mr. Gomes entail a high level of risk. Any person considering an investment should perform their own research and consult with an investment professional. Additional trading disclosures can be found in the Important Disclosures section at PipelineDataLLC.com